Hoshin Kanri strategy planning or X Matrix allows organizations and leaders to keep their eye on the strategic initiatives, identifying the most important activities, long-term objectives, Annual objectives and key indicators without losing sight of the continual improvements.
It is a powerful analysis tool for improvement. By comparing two pairs of lists and related elements, it allows to highlight the existing correlations.
Using conventional symbols, the following four areas relate to each other in a cyclical way:
Top Level or High-level improvement
Strategic Targets to improve
Long term objectives 3-5 years
Annual objectives
The objectives are shown as cardinal directions North, East, South and West, Keeping North as Priority. The alignment of all these elements is shown in the center of the image, the "X" that divides it into four key quadrants name X Matrix comes. In this way it is possible to observe which item, in relation to each area, is critical for implementing subsequent actions.
X matrix is a great method to prepare a detailed plan for achieving organization's goals, easily monitor progress on a macro level and to break big initiatives down into regular tasks and monitor their progress. The process of creating the X matrix can be used to develop its strategy itself. Once the vision, goals and indicators clarified, convert them into tasks and projects.
Benefits of using the X Matrix
It creates both organizational and individual goals aligned
Keeping organization vision on top priority rather than firefighting.
It forces people to create SMART goals.
It shows the clear linkage of vision, goals, projects and tasks against milestones quarterly, yearly and 3 to 5 year plan.
One of the major challenges of any organization is to deciding how to use the available resources in the smartest and best way possible. X Matrix sets a baseline for decision making process. Allocation of resources can be easy with this tool. The X Matrix is a powerful analysis tool, but it requires an in-depth knowledge of physical phenomena, correct application and of the links between the product and the process that generates it.
We cover the topic of the X Matrix in this Lean Training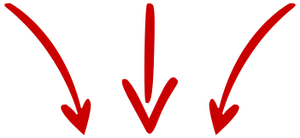 Learn more about:

X Matrix


Become a Certified Lean Expert